The world first pure titanium mouthpiece using the M.I.M technology !
An advanced technology M.I.M and the new sound.
―――――――――
"Pure Titan" is the world first mouthpiece using an advanced metal processing technology called "Metal Injection Molding (M.I.M)", and this totally-new product will be a great item for all the trumpeters who are looking for new sound.
This mouthpiece produces rich and full sound by the dense titanium, which is formed in the process of high-temperature sintering, and by Best Brass' unique acoustic design, which is typified by "the Groove"concept. Besides, with the M.I.M, we are able to keep down the prices at almost half of existing titanium mouthpieces in the market.
Anti-allergy and childsafe.
―――――――――――――――――
Titanium is known as an allergy-free metallic element, and thus, it is often used in a medical field as, for example, a heart valve, an artificial joint, or a dental implant. The "Pure Titan" would be a must-have mouthpiece for many trumpeters who have trouble with a metal allergy. Also, with this safer material, parents or teachers could provide their children or students with the comfort to start playing trumpets.
Titanium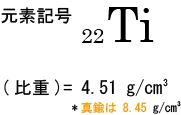 Also recommended to new beginners!
"Pure Titan" has two models: Λ(Lambda) and β(Beta), and their design is based on the Groove mouthpiece TP-5C, which has a standard rim diameter and cup depth and fits to any genres of music. And TP-5C actually receives positive reviews from professional players and students at the music college.
It is just a hurdle against the improvement to use a very large or small size mouthpiece from the beginning, so choose the right size and get better quickly.
When all the brass instrumentalists start playing brass instruments, it may be the most important matter to choose a good and appropriate mouthpiece. It would be even fun to start playing a certain level of instrument and step up an investment in a higher grade. However, it may be no exaggeration to say that the first mouthpiece would influence a musician's future.
Precise acoustic design based on the Groove mouthpiece
Based on the unique acoustic design of Best Brass, all the mouthpieces are made with incredible attention to even the smallest details. A good musical equipment can be made by not only the new technology M.I.M but also a fusion of traditional and advanced technology.
Rim
A special rim contour called " RTB-43 " achieves Best Brass' very comfortable rim. This comfortable rim also has a sharp bite so will achieve an easy control and a clear articulation.
Texture Cup
The particular surface called "Texture" can be seen in the Pure Titan's cup as well as the Groove mouthpieces. It is acoustically the best not buffing the inside of the cup because the most exact cup shape, which is based on a precise acoustic design, remains. Best Brass developed a special processing method for this titanium mouthpiece and achieved the beautiful Texture finish.
Throat
While the Groove mouthpieces has a large throat size, Pure Titan mouthpiece has a standard size. Since everyone is used to this throat size, it might be easier to feel the effect of the Groove on Pure Titan.
Backbore
Pure Tian mouthpiece has TP-M backbore. The C cup and TP-M backbore is a time-proven combination and achieves precise pitch, balanced intonation, and the rich-full sound.
The Outer shape and Weight
The difference between the two model: Λ, β, is its outer shape. While the design of Λ is based on the Groove mouthpiece (Trumpet), βfollows a traditional style. The weight of Λ is a little lighter than the standard brass mouthpieces, and β has only about a half weight of the general mouthpieces.
The finish
Even though the shiny surface might look like platinum plating at the first glance, Pure Titan mouthpiece is buffed finish. However, unlike in the case of a brass material, titanium does not rust even if it is fingered. It can be cleaned up with a soft cloth, and the shiny appearance recovers immediately.
This is because the oxidized titanium is protecting the surface of the mouthpiece. Pure titanium actually reacts readily with oxygen in the air, and the oxidized titanium is instantly produced on the surface.
Model
Trumpet-5C TypeΛ(lambda)
Λ model follows the Groove mouthpiece style(Trumpet) in the shape. The sound is new but yet traditional, so it is suitable to all genres of music. The centered, clear, and dark sound will be appreciated in a classical scene, and the speedy and powerful sound will be a great spice on a lead trumpet solo.
Price

15,000 JPY
SPEC

| | | | |
| --- | --- | --- | --- |
| Inner rim diameter | 16.55 | Rim bite | Normal |
| Rim top diameter | 21.593 | Cup depth | normal |
| Outer diameter | 28.196 | Cup Shape | U |
| Width | 5.823 | Throat | 3.66 |
| Rim top balance | 43% | Backbore | TP-M |
| Rim shape | Flat | Correspond to other company's model | Bach 5C |
Trumpet-5C Typeβ(beta)
β model follows a traditional mouthpiece style in the shape. The weight is just about a half of a brass mouthpiece, and the sound is brilliant. The bright sound is one of the characters of this mouthpiece, but also the quick response is notable.
Price

15,000 JPY
SPEC

| | | | |
| --- | --- | --- | --- |
| Inner rim diameter | 16.55 | Rim bite | Normal |
| Rim top diameter | 21.593 | Cup depth | normal |
| Outer diameter | 28.196 | Cup Shape | U |
| Width | 5.823 | Throat | 3.66 |
| Rim top balance | 43% | Backbore | TP-M |
| Rim shape | Flat | Correspond to other company's model | Bach 5C |
Old model profile
Powerpiece
High power mouthpiece with a modern design. Smooth feel and remarkably far-carrying sound.
The collaborations with Japan's top players: